A la carte Introduction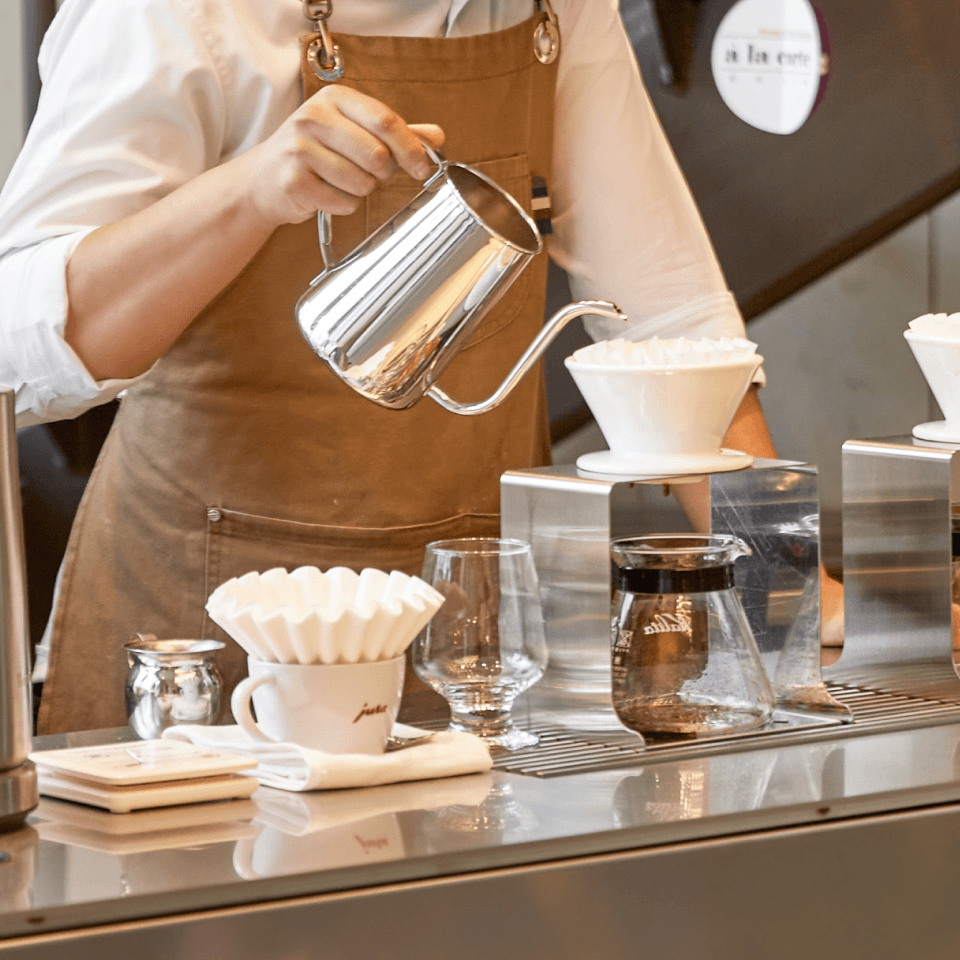 Meet your taste, awaken your senses. Touch The Taste, à la carte

'à la carte' presents carefully selected European high-end brands such as Swiss Jura, and German CASO Design to customers both online and offline.

In French, "à la carte" refers to a premium dish that is selectively ordered to suit the customer's taste. Alacarte symbolizes the freedom, proactivity, and sensory enjoyment of personal preferences and attitudes toward life.

Alacarte introduces premium brands that satisfy customers pursuing a higher level of lifestyle experience. The brand provides various services and contents, such as experiential cafes and educational programs, that shed light on new tastes that have not been discovered before and help develop them.